Buy cheap wallboxes
A wallbox can sometimes be quite expensive, but not if you buy the right one. With us you will find the cheapest wallboxes in Europe, of good quality. Discover why our wallboxes are so cheap and what you should pay attention to if you want to buy a cheap wallbox for your home.
The wallbox at Wallbox Discounter will only cost you € 399. But why are the wallbox in our range so cheap? The answer is simple. We buy our products directly from the manufacturer in China. This allows us to offer our wallbox at considerably lower prices.
Quality cheap wallboxes
And are those cheap wallboxes from China of good quality? Yes! Often the difference in price between more expensive models from Europe and our wallboxes is more in other things than quality. For example, the packaging is less luxurious, the instructions for use only in English and the design may look a bit cheaper. However, all our wallboxes are frequently tested, ECE and TÜV approved and delivered as standard with a 1-year warranty.
Differences in cheap wallboxes
However, there are also price differences between our cheap wallboxes. For example, the price of a wallbox depends, among other things, on the charging capacity. The heavier the payload, the higher the price. At the moment there are 3.7 kW, 7.4 kW, 11 kW and 22 kW wallboxes. A wallbox of 3.7 kW is a lot cheaper than one of 22 kW.
The difference in price is also determined by options. If you go for a basic wallbox, you pay the lowest price. For a wallbox with extra options, you pay more. Think, for example, of RFID locking or load balancing.
Cheap wallbox at home
If you want a suitable cheap wallbox for home, you usually need a wallbox with a capacity of 3.7 kW, 7.4 kW or 11 kW, depending on your car and meter cupboard. With us you will find a 3.7 kW wallbox type 2 from € 399 and an 11 kW wallbox type 2 from € 449.
Please note! The type of wallbox that is suitable for your car and situation depends on several factors:
Plug type
There are two types of plugs: Type 1 or type 2. You cannot use a wallbox with a type of plug that is different from that of your car. These must be the same or you must use a reducer. Type 2 is most common in Europe and is suitable for both phase 1 connections and phase 3 connections. Later in this article you can read more about these types of connections.
Charging speed of your electric car
Not every car charges as fast. So always look at the charging speed of your electric car. Do you have a car that can charge very quickly, but a wallbox with too little power? Then the battery of your car does not charge quickly. Is the power of the wallbox higher than the charging speed of your car? Even then, your car will not charge faster. Find here the charging speed of various brands, so you can purchase the right, cheap wallbox: overview charging speed hybrid and electric cars
Connection of your meter cupboard
The type of connection you have at home to the power grid is important when you buy a wallbox. Please note:
the amperage in your home (in ampere, abbreviated as A)
the number of phase wires of the connection: phase 1 or phase 3 (older homes often have a phase 1 connection)
To give an example: for a phase 1 connection and amperage of 16A, you could, for example, purchase a cheap wallbox of 3.7 kW. Read more about phase 1 and phase 3 here.
Installation for a wallbox at home
If you have bought a cheap wallbox for your home, it is wise to have it installed by a mechanic. Via Wallbox Discounter you can easily have your wallbox installed. At Wallbox Discounter, this all falls within a standard assembly from € 389:
Call-out costs in the Netherlands
Labor costs of certified mechanic
5 meter excavation work
Connection in the fuse box
Wall penetrations
Up to 4 meters of tube grey 19mm
0.5 meters excavation work

Reviews Wallbox Discounter cheap wallboxes
Wallbox of the brand Besen 11 kW bought, where I am very well advised and the delivery is also super fast.
There are more providers and cheaper but do not deliver despite they say it is in stock and also no knowledge of the matter in case of problems.
Choose the real dealer with personal service because all my questions were answered perfectly.

Thanks again for your help and keep up the good work.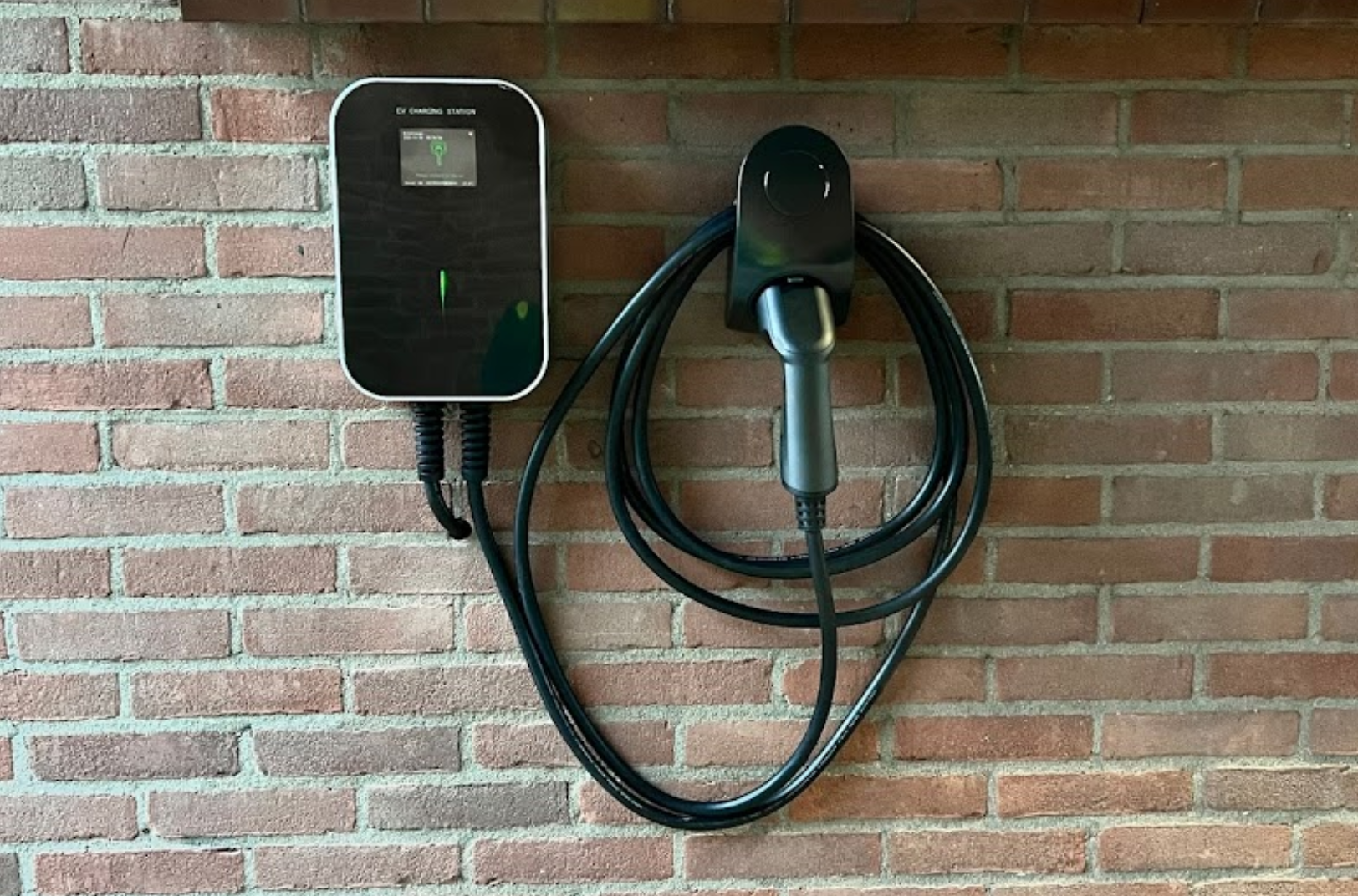 Peter, 27-11-2021
My experience with Wallbox Discounter
Normally I don't write reviews because I think everyone should know how to run a business and how to satisfy your customers. However, I make an exception for Wallboxdiscounter because they show how it should be. Had contact a few times via the chat and if they did not know the answer then they were asked for your name, email address and telephone number. You will be called or emailed back fairly quickly. I also asked questions about mounting the box. They could have responded with: "We install charging stations throughout the Netherlands. That costs 389 euros". But no. You just get decent answers to all your questions. So recommended? Absolutely. And I'm not exaggerating. Oh yes, I read a review with the title "Don't chat in the evening, you won't get an answer to your question". Pretty normal. They can't always be there for you. I just got a reply to my emails outside of office hours. Don't have to but they just do it.
Bos, Enkhuizen 22-12-2021
See more reviews about Wallbox Discounter
Frequently asked questions cheap wallboxes


What is the difference between cheap wallboxes and more expensive models?
Among other things, the payload. The more power, the higher the price. In addition, you can choose different options that make a model more expensive. Think, for example, of charging stations with RFID locking or load balancing.
Can you install a wallbox by yourself?
No, unless you are really an expert in electricity and meter cupboards. It is wiser to call in a mechanic. Via Wallbox Discounter you can have a charging station installed by an expert from as little as € 389.
What does the cheapest wallbox at Wallbox Discounter cost?
€ 399 for the Besen 3.7 kW | fase 1 - 16A | type 2 - 6 meter.
Waarom is Wallbox Discounter goedkoper dan anderen?
We buy directly from the manufacturer in China, which means we can offer cheap charging stations at lower prices. All our charging stations are extensively tested, are ECE and TÜV approved and come standard with a 1-year warranty.
More useful info about cheap wallboxes
Which wallbox is best at my home